I hope your day is filled with lots of LOVE!!!
I Love Astraea Press so much!!!
They are giving away two more books today!!!
and leave a comment they are doing a big giveaway.
Also the rest of the month they are giving away two book everyday so be sure a go to
everyday to get your free books!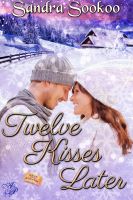 Lucy Duckworth is comfortable with her life and in her own skin, and her habit of picking up orphaned cats is noble. Yet when her roommate asks her to fill in at a kissing booth during the Winter Carnival, Lucy's even-keeled existence suddenly tilts.
Matthew Kincaide has one simple motto: live off the land, keep your head down, don't talk a whole lot and never trust a woman. Divorced and not about to give a female control over him again, all he wants is to deliver his animals for the petting zoo and go home. Too bad his annoying brother coaxes him into buying tickets for the kissing booth.
Lucy's and Matthew's first kiss ends with a violent sneeze, but she can't forget that first lip-tingling, take-me-away moment. Though Matthew's shocked by his first reaction, he lines up for a second chance. Surely lightning can't strike twice. Will winter fun and a random accident derail their quest to find out how many kisses it takes to fall in love?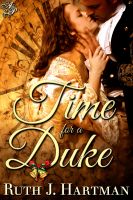 Izzy Hodgkin just wants an adventure. Who knew that involved being locked in a closet in 2012, then being transported to 1812 when the door is opened later?
Charles Hamilton Douglas Wade, Duke of Bramblewood Green, thinks he will never find the right woman. When he opens his closet door one day, imagine his surprise to find a woman in there. And she's from the future!
Will Izzy stick with her plan to return to 2012 America to achieve her goal of financial independence? Or will she and Charles find happiness in 1812?
For your free copies please follow the links below and enter the codes at checkout :)
Time for a Duke: XH24S