Happy Birthday day 12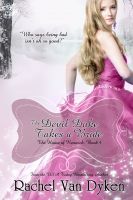 Benedict Devlyn, Duke of Banbury, has one thing on his mind and it isn't marriage. But things take a turn for the worse when his menacing aunt throws a hitch in his plans to remain the most sinful and talked-about man in the ton. After all, a man cannot keep the reputation of being The Devil Duke when he is leg-shackled to some simpering spinster.
But his aunt, bless her heart, thinks she's dying, and believes her nephew's behavior is the only thing standing in the way between her entrance to heaven or hell. So she very lovingly and selflessly sets him up. With his childhood nemesis.
A young woman who, though she claims it was an accident, has nearly killed him thrice through her lack of grace and manners. It matters not that the minute he sets eyes on her at the Christmas ball, his blood boils with lust. He refuses to allow himself to fall prey to his aunt's ministrations.
That is, until he is compromised and stuck in an engagement to a girl who claims she'd rather jump from a moving carriage than marry him. Funny thing that, for the very minute she says no, he finds his heart very much wants to say yes. When she doesn't leap at the chance to marry him, he sets about to not only prove that he's worthy of her favor, but also worthy of her heart.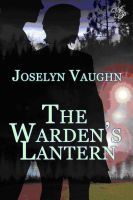 Dark, creaking trees. Cracking thunder. A ghostly orb.
Barbara Milanowski couldn't have picked a worse night for her amateur paranormal investigation, but she couldn't let her longtime crush Elmer Derecho's skeptism go unchallenged. When Elmer runs her off the road with his motorcycle and scolds her for being out in the inclement weather, her happily ever after drops with the barometric pressure and the loss of her keys and glasses. While spending time alone with Elmer was one of her fantasies, the dream date didn't entail diving into the mud and untangling herself from a raspberry bush.
While trying to protect Barbara from the storm, his eyes are opened to all the things in his life that are missing. Elmer had gotten comfortable with his maps and pictures and chasing tornadoes after the fact. But Barbara reminds him of his forgotten zest for adventures, and ignites his interest in the Warden's Lantern and for Barbara
While sheltering in a dilapidated guardhouse, Barbara and Elmer are drawn out of the protection by the Warden's Lantern, the ghostly light Barbara had been trying to document. Elmer dismisses it as a trick of the electrical storm, but together they attempt to find the true source of the light. Will their shared talents solve the mystery and start a lasting relationship?
For your free copies please follow the links below and enter the code at checkout :)