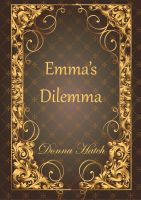 Blurb~
Horrors! Emma's favorite Gothic novel is coming true but reality is not as fun as fiction. The only man she's ever loved is home from war, but he's changed in a terrifying way. Emma must decide if she can love a creature of darkness, or reveal his secret and lose him forever.
Tifferz Take~
I would love to read this one! Love Ms. Hatch!
you can pick this up on
smashwords here in any ebook format!